The perfect gateway must satisfy you who expect something unique. Whether it is the romantic honeymoon experience, the wedding itself, gathering the whole family from around the world, an important business event or just a unique holiday, you can have it al at your villa.
The villa offer approx. 200 m2 of living space on three levels and sets on a land plot of approx. 2000 m2. The ground floor consists of a kitchen, an open plan dining and living room and a bathroom. The 2nd floor consists of one ensuite bedroom.
The ground floor and I st. floor have direct access to the pool area, while both Ist. and 2nd. floor have verandas offering outstanding views. Each year the villa is decorated according to the season and you will find a new design every time you visit.
700M TO NEAREST BEACH
24/7 MANAGER AVAILABLE
4 BEDROOMS
4 BATHROOMS
3 FLOORS
BUILD IN 2009
TENNIS COURT
STABLE WIFI
TELEVISION WITH CHANNELS
IN HOUSE MASSAGE BY REQUEST
PRIVATE CHEF BY REQUEST
PRIVATE POOL
SUN BEDS AND SUN SHADES
BABY COT
BABY CHAIR
WASHING MACHINE
DRYER
POOL TOWELS
AIRCONDITION
KITCHEN EQUIPMENT
PRIVATE PARKING
OUTDOOR SHOWER
Crete offers traditional seaside villages, smiling locals, olive trees, local authentic cuisine and a a wonderful atmosphere. The locals here always show hospitality and warmth.
Local vines and products such as cheese, honey, olive oil, thyme, nuts and oregano will be the main ingredients in your food.
Visiting Crete means that you are visiting a historical place, as this is the island of Zeus. Locals here believe Zeus is protecting the Island from any evil.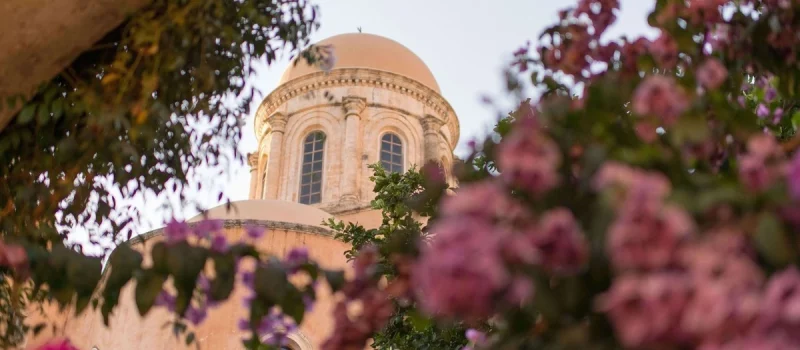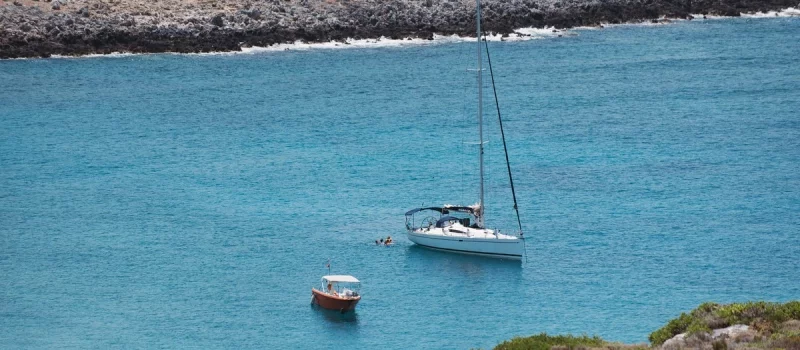 According to Greek mythodology it was in a cave on Crete that the greatest God of ancient Greek, Zeus, was born. Zeus was secretly brought up by numphs in the Cretan cave to hide from his father who wanted to kill him. When Zeus came of age he overthrew his father and the Titans, a battle that lasted 10 years. He then became the supreme ruler of the gods on Mount Olympus.
Eventually Zeus married Europa, a princess of Kind Phoenex, and had 3 sons – Minos, Rhadamanthys, and Sarpedon. Their son, Minos, became the ruler of Crete and turned the island into a mighty empire. The Minoan civilization flourished from approximatly 3650 to 1400 BC, when it was destroyed by a major catastrophic volcanic eruption. The civilization has been referred to as the earliest of its kind in Europe.
In the wake of the devastation of the Minoan settlements the island was settled by Dorians and later the Romans.
DAILY RENTAL RATES 2023 - 2024
The villa include: 
4 bedrooms, 4 bathrooms, a living room, kitchen, guest WC, hall/entrance and your own private pool.
January
450€  
600€ from 1st to 3rd
January
450€  
600€ from 1st to 3rd
December
450€  
600€ from 18th to 31st
December
450€  
600€ from 18th to 31st
Treat yourself to ultimate luxury and relaxation at this peaceful seaside location. With its tranquil environment and high-end amenities, this place offers the perfect balance between calm and convenience. Enjoy the soothing atmosphere and take care of yourself and your loved ones. It is an ideal destination for anyone looking for a peaceful and luxurious beachfront getaway.
Our team is always ready to welcome you and spoil you with anything you need.
You can expect luxury, breakfast and lunch delivery, dinner catering, airport transfer, car/bicycle rental, WIFI, daily cleaning, laundry/dry cleaning, in-house massage, hair styling, manicure-pedicure, extra bed, babysitting, local sightseeing trips, sporting trips, tennis instructor and access to a doctor.
Most people who stay at Divine villa have enjoyed the possibility of hiring a private chef for luxury dining at the villa
PAYMENT TERMS 2023 - 2024
30 % deposit is required upon confirmation to secure the villa.

70 % to be payed 45 days prior to arrival

If the balance is not paid by the due date we reserve the right to cancel the booking and levy cancellation charges in accordance with our cancellation policy.
CANCELLATION POLICY 2023 - 2024
Less than 60 days before: 10% of the total amount of the rental or modification of dates possible according to the reservation schedule of the Villa.


Less than 45 days before: 50% of the total rental amount.


Less than 30 days before: 100% of the total rental amount.
Fill out the form and we will return to you within a couple of hours. Please fill in all fields.